Well good news for us trucking sim players, as of this week both euro and American truck simulator got their update to 1.40.
What does that mean actually, well the game engine got a new lighting system installed and making the game more realistic as the sun will now shine better on the truck and environment even the trucks are better with the shiny metallic's and mirror looking way, but also the dashboard will now show shadows and dark lightning.
The Dome has also got an overall makeover, so when it is going to rain you finally see better dark clouds or when the sun shines it is a better clearing day with less or some clouds in it, when driving in the dark you also will notice that there are better stars in the sky as they light up.
Even the truck lights have been updated.
still, it has some work to go as i still think the rain needs an overall, however, it comes closer and closer to a real trucking sim now we only need some real dirt on the trucks and damages that would be something to watch over.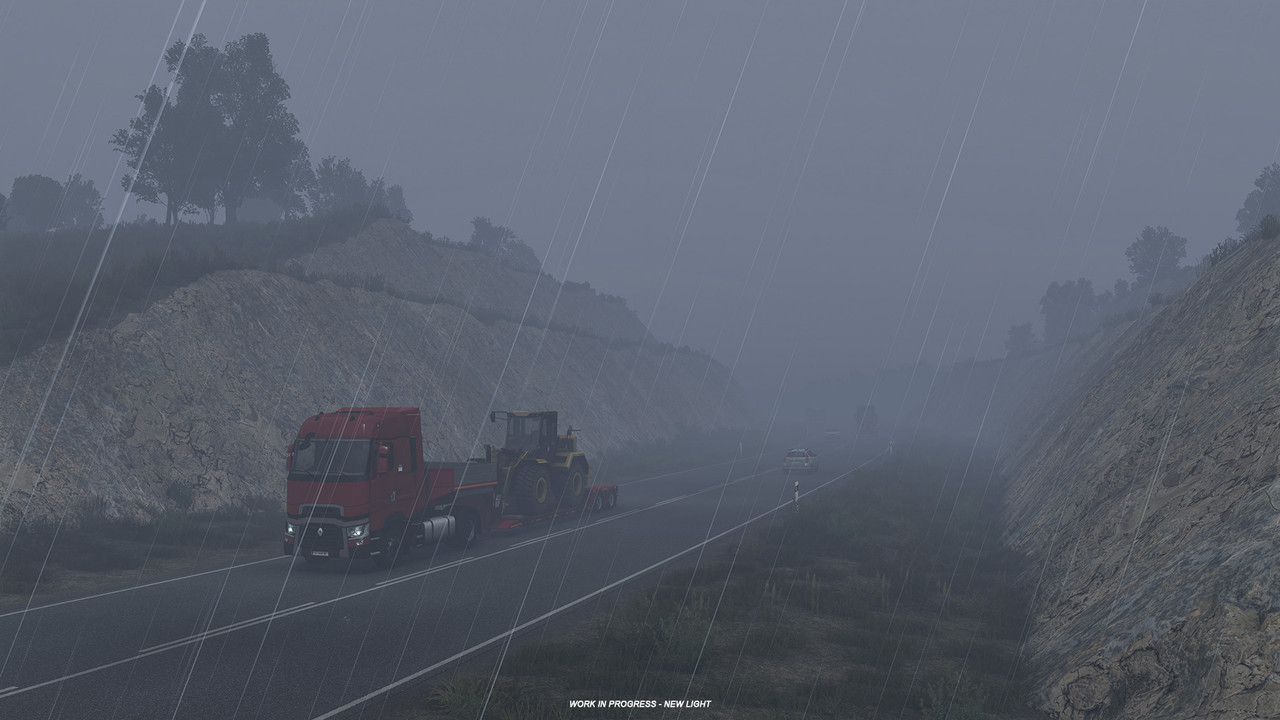 but these aren't the only updates that have passed into the game so is there a way to open windows, google voices for the GPS that guide you, clutch breaking, better audio with fmod, and yes DLC's.
Lately for American truck sim DLC that came ut was Colorado and a new western star truck, they also ounce two new DLC's into the making as to Wyoming and Texas.
For Euro truck we are still waiting for the DLC Iberia that may come soon this year or later this year, it is still in TBA stage, and yet they already released some paint jobs from the Iberia DLC, yes Portuguese and Spanish paint jobs to complete your country truck.
Let's wait for what else SCS comes up with for the game.
But yes SCS did again a great job of making this game realistic and fun to play.